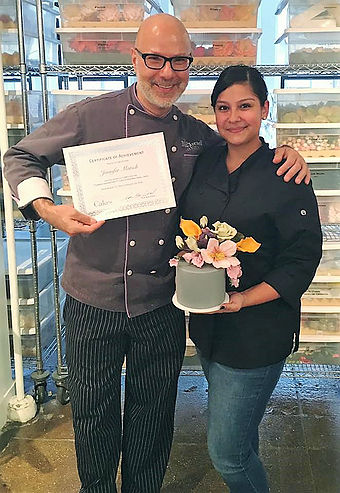 Sweetest Moments, LLC. was brought to life by Jennifer Marich, the baker/confectioner behind the scenes. Jennifer began Sweetest Moments solely as a hobby, catering to friends and family. With word of mouth that quickly developed into a business. Jennifer works daily to continue educating herself to stay in tune with the changing trends.  She has taken classes with the amazing Ron Ben Israel and is a certified Wilton Instructor.
​Sweetest Moments specializes in custom baked goods. We currently offer a range of sweet treats for all your Sweetest Moments! Our treats are made with quality ingredients and are 100% customizable. Throughout the years Sweetest Moments has worked with organizations like: NJCRI on the 2012 NJ AIDS Walk, The Hetrick-Martin Institute: Newark on the Bridge to Brick City event in 2013-2015, and HSDA: Greater Chapter of NY on their Curtains Up events in both 2012 & 2013. Among Jennifer's charitable work is her work for Icing Smiles. She has donated her time as a Sugar Angel with donations of both cookies and cakes.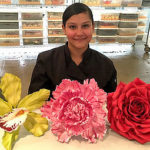 Jennifer works one on one with every client to ensure 100% satisfaction is met. She loves and encourages all creativity when discussing your events/event needs. Whether it be a small dinner party or a huge event her treats are sure to please! Contact Sweetest Moments today to make your next event the sweetest! 
Are you an organization in need of a donation? Contact us for information on how Sweetest Moments can help!